The same Resident Managers also handle Montclair Mews Apartments, 77 Grove St, Montclair.
Montclair Mews does have at least one apartment listed on https://montclairmews.com/openings
Below is the most current information about apartment availability at Lord Essex Apartments, 345 Claremont Ave, Montclair. If you have any questions that are not answered on this web site, contact the Resident Managers.
If the type of apartment that you are looking for is not listed, we can add you to a waiting list of people to be contacted when one becomes available.
Sorry, all of our apartments are currently leased and no one is set to move out.
Check back later, this page is updated by the Resident Managers on the same day that we find out that someone is moving out.
To find out what other Affiliated Management properties have openings available, either e-mail webrentals at affiliatedmgmt dot com, or call 973-992-1555 (M-F 9a-5p) and select the Rentals extension. For a list of properties, go to www.affiliatedmgmt.com. Aside from what is listed below, look for Caldwell, West Orange, Bloomfield, South Orange, ...
Affiliated Management can provide a list of properties with openings, but you will need to contact the property directly to make an appointment to see and apply for an available apartment.
Below are some other Affiliated Management managed properties near Lord Essex Apartments. If it has less than 50 apartments, it is a part-time second job, so the Resident Manager may be out part of the day. Call to schedule an appointment (don't just go there).
---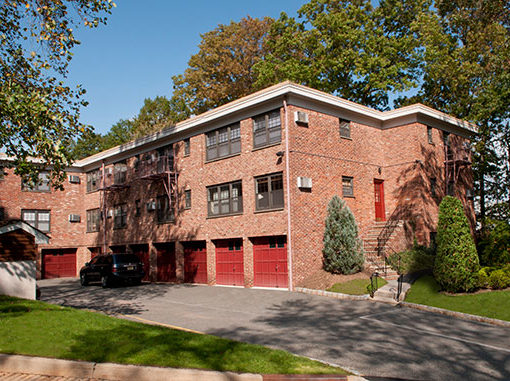 Museum Commons
(29)
828 Bloomfield Ave, Montclair
973-744-4192
Opposite side of Bloomfield Ave from us, 2 blocks from Monclair Art Museum
73 Grove St
(49)
73-75 Grove St, Montclair
973-992-1555
Highrise building taken over 2019/2020
Located next to Montclair Mews on Grove St